APPLIED VISION SYSTEMS, INC.
DESIGNED, DEVELOPED, MANUFACTURED AND SUPPORTED IN THE USA
FOR OVER 27 YEARS
AVS HAS BEEN PROVIDING CUSTOM IMAGE ANALYSIS INSTRUMENT SOLUTIONS SINCE 1990.
PAPER, PLASTICS, METAL, TEXTILES, NON-WOVENS, FILM AND MORE.
AVS DESIGNS CUSTOM ALGORITHMS TO "SEE" AND QUANTIFY ANY ANOMALY THAT IS A QUALITY CONCERN.
DESIGNED, DEVELOPED, MANUFACTURED AND SUPPORTED IN THE U.S.A.
BACKED BY FAST TECHNICAL SUPPORT AND PERSONAL SERVICE.
WHAT CAN WE SOLVE FOR YOU?
LET AVS BE YOUR OUTSOURCED R&D.

ABOUT AVS CONTACT AVS FAQ APPLICATIONS

UFA-2000 FORMATION TESTER IMAGES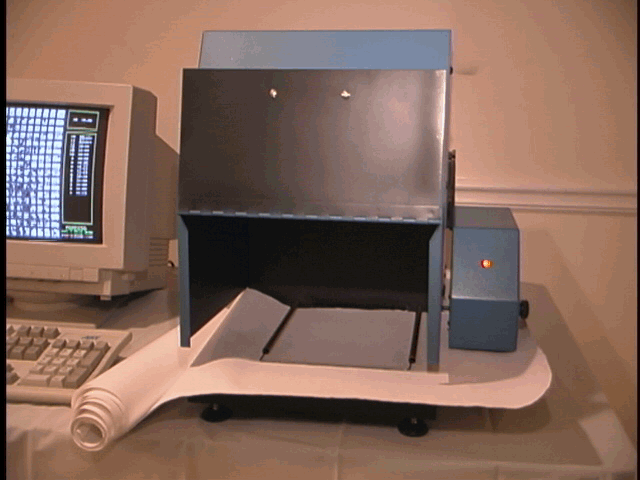 A uniquely designed transmitted light imaging platform, combined with specific software algorithms to give a single unit formation index that correlates with visual assessment. +/- 1 Unit repeatability make this unit the best in the industry. Complete basis weight compensation, cold light imaging and easy automated strip testing for Cross Machine profiles.
70 sq.cm. sample area
Simple 0-100 index
Easy to use menu driven operating system
Real time image display on screen
Floc and Void test
Histograms of all data
Over 11,000 data points measured
Mimics human vision
Report archiving to disk
RS-232 data output
Cold light imaging
Many user definable features
Automatic basis weight adjustment - tissue to board
CD profile reporting - adjustable paper feed intervals

PIN-2000 PINHOLE TESTER IMAGES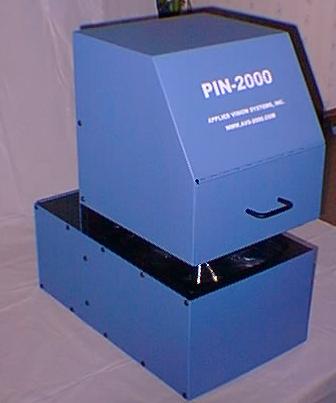 The system utilizes high intensity direct specular illumination and state of the art CCD camera imaging. Advanced image algorithms developed by AVS are specially designed to give repeatable results. In a few seconds, a complete report is generated on screen with count, total square millimeters and size categories. A profile report for CD strips is user programmable for intervals as close as 4 inches. A profile report is also user programmable for up to five individual size ranges. Illumination adjustment for basis weight and color is automatic.
- FULL GRAYLEVEL IMAGE ON SCREEN

- LARGE 3x4 inch SAMPLE MEASUREMENT AREA

- SOLID STATE IMAGING

- RS-232 OUTPUT TO HOST IF DESIRED

- AUTO FEED FOR CD PROFILES

- AUTOMATIC BASIS WEIGHT ADJUSTMENT

- USER SELECTABLE REPORTS

VIS-2000 VISUAL SMOOTHNESS TESTER IMAGES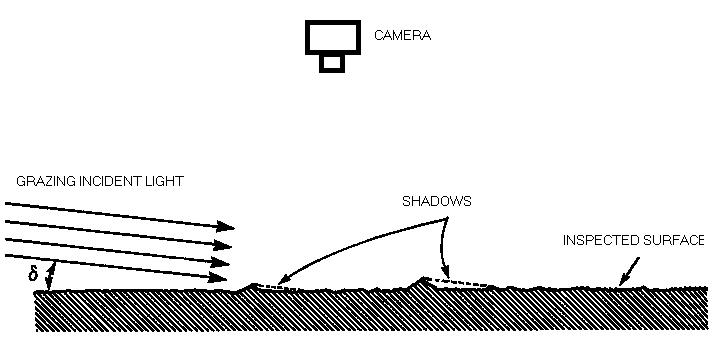 AVS introduces a new low angle illumination smoothness/texture analyzer. Utilizing solid state cold light imaging and state of the art CCD camera design, advanced image algorithms mimic human vision. In a few seconds, a single repeatable index is generated relating to the visual surface appearance of the paper. Compensation for lighting and sample color is automatic.
- FULL GRAYLEVEL DISPLAY ON SCREEN
- LARGE 3X4 INCH SAMPLE AREA
- SOLID STATE COLD LIGHT IMAGING
- SMOOTHNESS INDEX
- OBJECT TOPOGRAPHY
- VACUUM TABLE KEEPS SAMPLES FLAT
- RS-232 FULL DATA OUTPUT

SCOPE-2000 CONTACT MICROSCOPE FOR PAPER IMAGES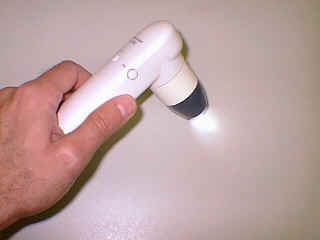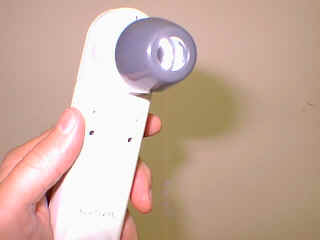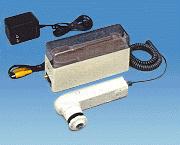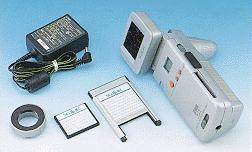 -Full Featured commercial grade Microscope
-CCD Camera built into lens head
-Snap on lens from 30x-750x
-Solid State Light Source integrated into lens head
-Contact focus , perfect for paper imaging
-Handheld, point and shoot
-No Microscope stage or limitations like conventional
-High quality color image viewable on TV monitor
-Optional image capture and analysis systems and software available
-Optional video image printer available

Two models :

-Portable Battery operated with integrated 32 image storage to PC card memory, and 2inch color LCD viewing screen
-Video out for monitor connection or image capture and analysis.

-Desktop - AC adaptor and cradle - Stores 2 images
-Video out for monitor connection or image capture and analysis.



PIA-2000 DIRT COUNT ANALYZER IMAGES
The PIA-2000 uses a high resolution Epson Photo Scanner to scan the paper in 256 graylevels. It pre-scans the sheet and allows the user to select a thresholding method that will then be programmed for that grade. This Grade selection is then choosen from the Main menu for all future tests of this grade. The program algorithms are optimized for data accuracy, speed and minimum system requirements, This allows a low cost dedicated test bed in the lab that can be easily maintained with maximum up time. All operations are easily accessible from one easy to use screen.
- Full 256 Graylevel determination
- 400/600/800 DPI spatial resolution
- Visual threshold tool
- Full DPI resolution Zoom of Region of Interest within sample
- Auto archive with date for filename
- Archive years of tests on single Hard Drive
- RS-232 raw data output
- ASCII file spreadsheet compatible output
- User selectable Automatic dirt determination threshold
- Fixed absolute threshold
- Expressed as percentage difference from background
- Expressed as graylevel offset from background
- Any sample size up to 8.5"x11", square, round or rectangular
- User definable edge offsets to measurable area
- 4 user programmable size category bands for separate reporting
- Ex: Report separate values for sizes .04-.8
- Measure Dark or Light particles in contrast to background (Stickies)
- Sq.mm. and/or Count profile of all measurements plotted about mean
- Automatic accumulation of sample results, no requirement to tell unit how many samples you want to test
- Simply choose sample size and all parameters are accumulated automatically for each test
- Report Results
- PPM per sample and accumulated
- Sq.mm. area and count per size category
- Real Total sq.mm. / PPM and extrapolated sq.mm / PPM for 1 sq. meter
Selectable Histogram of sq.mm. of dirt per size category
Selectable Profile report
T563 Capable

MSU-2000 MICRO-SURFACE UNIFORMITY IMAGES

This software allows the scanner to be used as a paper image analyzer for determining surface characteristics such as:

- Mottle

- Solid Print Uniformity

- Missing dot tests

- Print bleeding /wicking/feathering for ink jet /laser print quality

- Print uniformity

- Evaluation of ink smear tests

- White top liner board appearance

- Edge roughness

These are a few of the applications presently in use with the MSU. Any visually assessed type test is a candidate for use with the MSU , which can translate the images of the sample into non-subjective numbers that correlate to human visual assessment or better. The following features make the MSU easy to use , unlike larger, more complex and costly systems. It's algorithms are custom tailored to cover those needs specifically of interest to the Pulp & Paper industry.

Features:

- 256 Graylevel analysis

- Image and data archiving to disk

- Up to 10 user definable sample type tests may be "trained" into the system

- Two choices for threshold setting , by histogram or lo-hi band

- Full Graylevel image on screen

- Region of Interest (ROI) allows tests within scanned area

- Offsets allow scanning window to be set anywhere in 8.5x11" area

- On screen graphical results in histogram and size tables

- Fast , reliable , repeatable results

- Easy to use Menu software

- Calibration plates supplied with every system

- Migrates from R&D to lab with specific trained test sequences for each sample type

APPLIED VISION SYSTEMS, INC.

PH 770-330-3436

EMAIL JEFFAVSI@MINDSPRING.COM
LINKEDIN "Applied Vision Systems"

Our customers include :
INTERNATIONAL PAPER
GEORGIA PACIFIC
POTLATCH
WESTROCK
CATALYST
VERSO
EVERGREEN
EVERPACK
WHITE PIGEON